Kaiapoi Medical Centre
03 327 5115
---
71 Fuller Street Kaiapoi
---
After Hours Assistance
To find out how to get medical assistance after-hours, click here.
---
Latest News
Coronavirus Information.
Enrolment closed.
Patient Portal available.

Please see the 'News' tab, above, for details.
Covid-19 Restrictions.

As per Te Whatu Ora requirements, mask-wearing is necessary when in the building, if you have active cold/flu symptoms. If this is not possible, please advise us at the time you make an appointment.
Practice Plus
This is a new after-hours service that provides same-day virtual appointments. It is not staffed by the Kaiapoi Medical Centre, but is a completely separate organisation. Appointments are available weekdays 5pm - 8pm, and weekends/public holidays 8am - 8pm.
Note that fees apply, that must be paid directly to Practice Plus, not to the Kaiapoi Medical Centre.
To find out more about what Practice Plus has to offer, and how it works, click here.
To connect to the Practice Plus Website and register for an appointment click on the image below.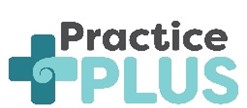 Enrolment.
Due to the large number of patients we have enroled at the moment, we are not taking on any new patients.


Ordering Repeat Prescriptions Online
This can be done through our Patient Portal (MyIndici), which you will need to register to use.
If you are already registered with the Portal, click here to login.
For more information on the Portal click on 'News' in the menu strip at the top of this page.
To register for the portal, phone us on 03 327 5115 weekdays between 9am and 4:30pm.